I've been painting up a storm - I can't seem to help myself the paints just keep pulling me back. An idea pops into my head and I just want to get it on paper.
I seem to have a thing for circles.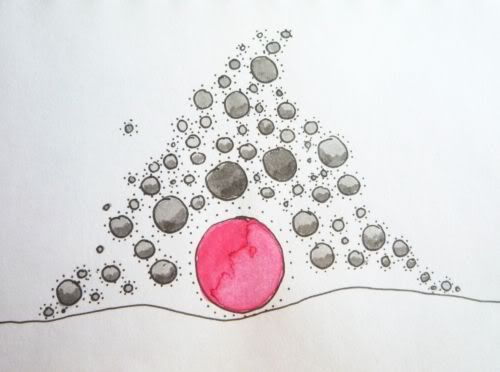 I wonder if this reminds you of anything? There is no right answer - I'm just curious. Isaac thought it was a hill with a bendy top. Kit thought it was a Yurt and Leah saw a Santa Hat.
I also like drawing fat children with spikey fingers apparently. Isaac thought they were a hoot. My six year old  resident art critic told me that the children should have necks.. I suppose he's right…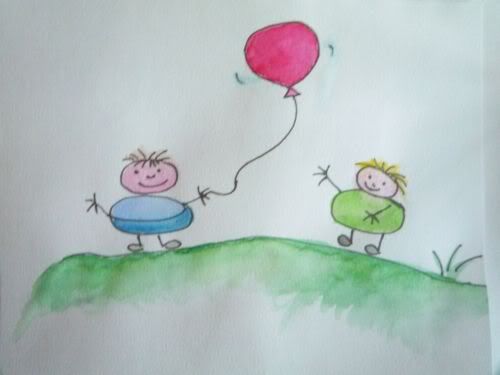 Tiny buildings seem to take my fancy also.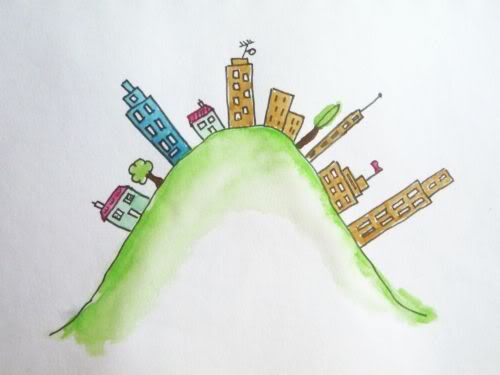 I promise this is the last time I will inflict my "art work" on you. I am going to finish off that braided rag rug that I started a long time back and bake you a Sour Cream Pear Cake with an Almond Crumble Topping.
xx Lisa