I've been enjoying my garden this week. The warm weather is here and things are growing. If you've been reading my blog for a while you'll know I like to try and grow as many things as I can in my garden. It's not a huge garden but even in a small garden you can grow things that will nourish your family and give you a sense of satisfaction like nothing else. There is something almost magical about planting a seed, watching it germinate and then finally having something that you can feed to people you love.
I really don't consider myself a gardener at all I have more of a black thumb than a green one. I'm well known for killing just about every pot plant that's ever been given to me. Vegetables - I can look after - perhaps I am more motivated by food than I realise. No recipe today, although I've been cooking up a storm this week, please forgive me. I'm going to sit back, nurse my sunburn and sit in the cool evening air and enjoy my garden.
I'll share it with you.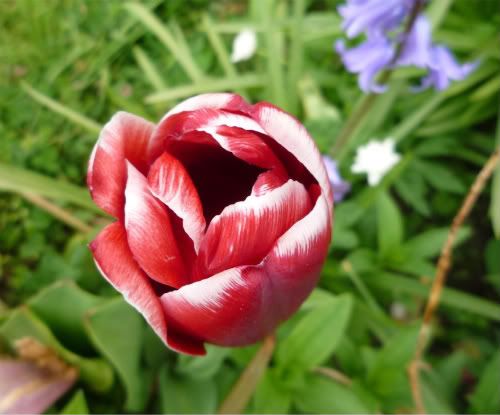 Aren't flowers amazing? Spring Tulips - one of the first bursts of colour in the garden I'm always torn between picking them and leaving them to bob about in the garden.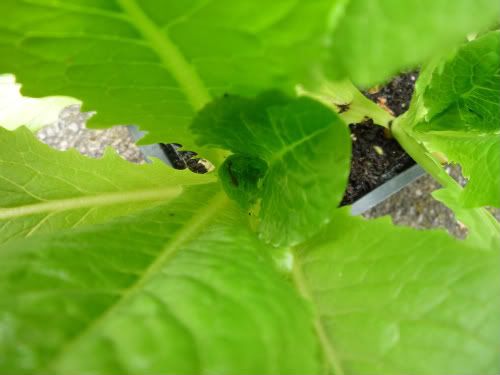 Baby Cos lettuces - waiting to be transplanted into the vege garden and no doubt they'll eventually end up in a Caesar Salad.
Sweet Basil - three varieties. There is a fourth variety there that you cannot see in the photo, fragrant Cinnamon Basil. It does actually smell like cinnamon! I have no idea what I am going to use it for. Pesto and Caprese salad awaits for the more typical varieties.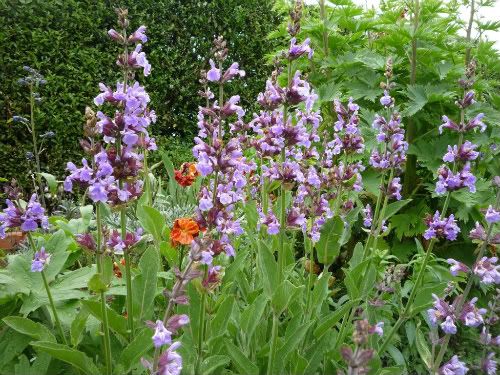 My Sage in flower, the bees love it, the scent in the warm sun is heady. Sage pairs with onion so well, one breath in and it reminds me of Christmas dinner. Stuffing would not be right without sage.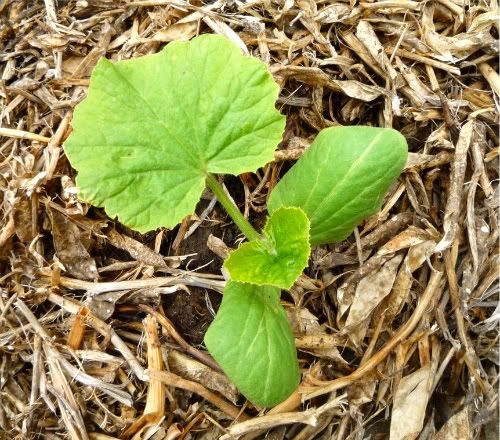 This little guy is my pride and joy, raised from a seed in the cupboard where the hot water cylinder is. I was so excited to see it thrive. It's carefully planted in a little nest of pea straw and compost. I know it looks pretty dull but it"s a Brod Galeux d'Eysines winter squash. When it fruits (I have my fingers crossed) it will be a salmon colour with little peanut like bumps all over it. I have two in the garden and I can't wait to see what they look like.
Strawberries, snuggled in next to a wall - they seem to love this little spot in the garden. Isaac watches them carefully to see the first berries appear, he loves to gather handfuls of the tiny wild strawberries that cluster in among the leaves.
Buttercrunch lettuce, Kit's favourite with it's soft buttery smooth leaves, we always have a few of these in the garden.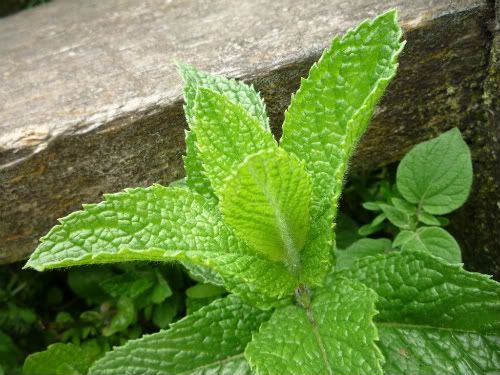 Mint - peeking out from some wooden stairs, it loves the cool damp under there. There are always mountains of mint in the garden for Tabouleh and cold drinks, mint syrup cake and for tossing into salads, it pairs well with lemon for hot sunny days. A recipe I've been making a lot recently is over at Kalyns Kitchen - Lebanese Lentil Salad, the flavours work so well together.
There are Borlotti beans climbing up a bean teepee, white onions and rainbow carrots planted in neat rows, zuchinni, chiogga beets, radishes and lanky spring onions, bok choy, spinach and sugarsnap peas. Potatoes that will be ready for Christmas dinner are growing wildly in a large old terracotta pot with their tops pushing their way out of the opening. Tarragon, Thyme, Oregano and Parsley in abundance scattered through the garden.
I look out my window and I see a veritable feast.