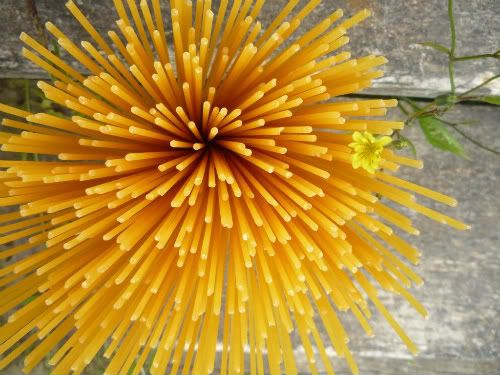 This is just a super quick post. But I really wanted to share this with you all. If you have not discovered the fabulous Smitten Kitchen yet you are missing out. She made a fantastic sauce this week which many other food bloggers have made and loved, I thought I'd better give this sauce a try, since everyone was raving about it. I did not have a lot of time to make dinner last night and this seemed fast and family friendly.
Today I'll leave the recipe and directions up to her, since she has done such a fantastic job of it. But I just wanted to share a picture or two to tempt you over to read and try the recipe. It's just three simple ingredients that transform into something miraculous.
Pasta with Tomatoes - onions and butter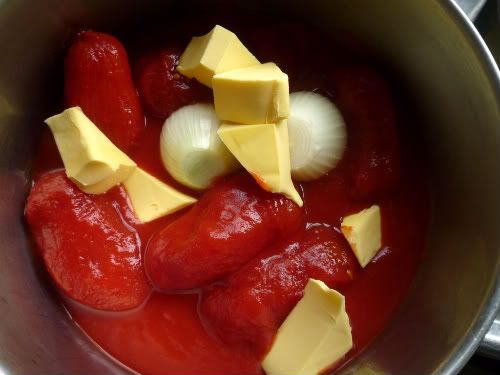 Cook slowly together, listen to the glup glup sounds of the sauce cooking - remove onion
Sauce to die for
Head over to Smitten Kitchen for the recipe and sit down to a delicious meal.