I'm fairly sure that most people think that behind every food blog is a slightly rounded woman. I'm pretty sure often you'd be right. It's hard to cook so many delicious things and not start to look something like a cinnamon bun shape yourself!
I've been trying to be more conscious of getting a decent amount of exercise to offset the tasty things that come out of the kitchen. Today we spent an hour or so walking about the Otago Peninsula, walking the Sandymount track. We saw two amazing landmarks called Lovers Leap and the Chasm, unfortunately our photos really don't do them justice. This is about 20 minutes away from my house.
This is a photo heavy post, but I really wanted to share this amazingafternoon with you out in the fresh air in New Zealand. It's days like today I really appreciate living in this little country at the bottom of the planet with the Hobbits. All these beautiful images are on a 50 minute walk.
Driving up towards Sandymount and looking towards Dunedin city - where we call home. The next two photos comprise the Otago harbour
the city is situated on.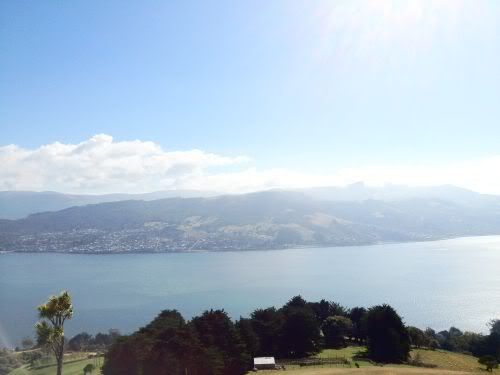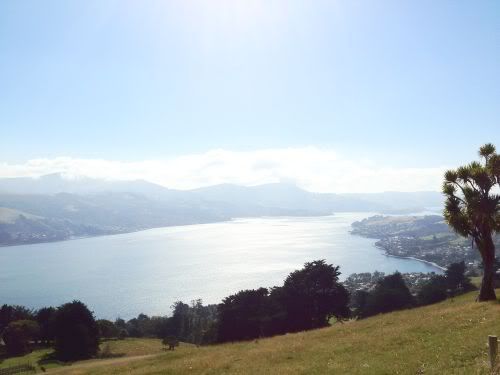 Looking down towards Port Chalmers.
At the end of Sandymount Road this is the view from the carpark over Hoopers Inlet, there were actually a couple of hang gliders out there but they are too small for you to see.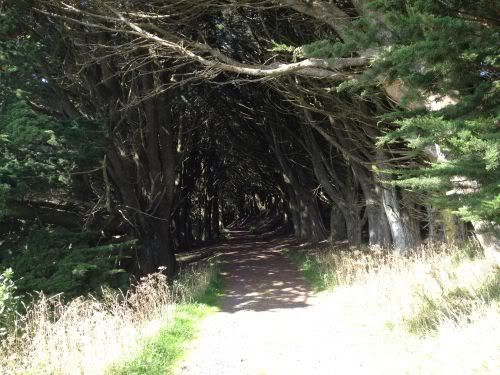 We walked through this dark tunnel of old macrocarpa, all the tree limbs left leaning towards the sun, there is so much leaf litter underfoot you barely make a sound as you walk.
At the end - you come across this, a very typical NZ vista.
You round the corner and you see this beach, it's truly breath taking. It's called Allans Beach.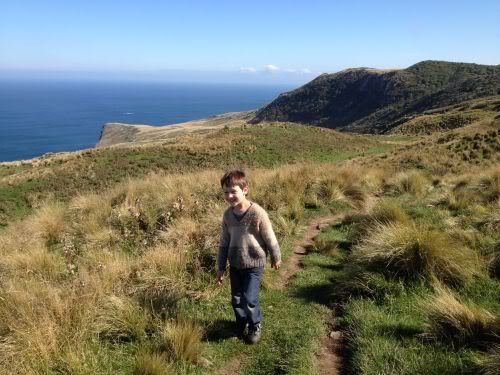 Follow a sheep track around the tussock covered hills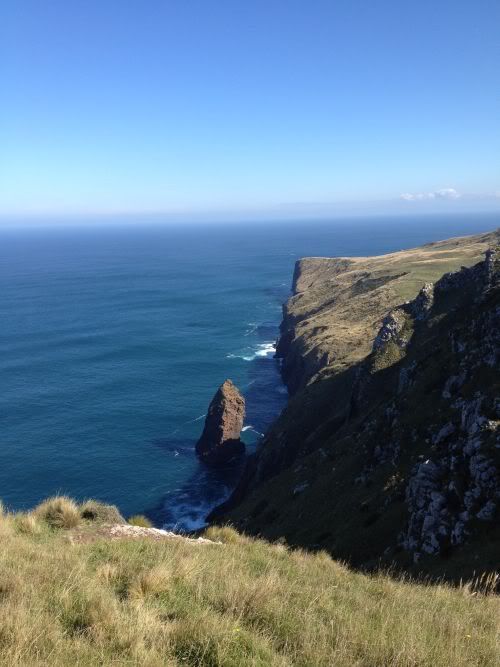 To the cliffs and the coast.
As I mentioned above, I have no photos of the chasm and Lovers Leap, the photos we had just did not do them justice at all. Have a look at a blog called 12 foot 3 for a selection of great photos of Lovers Leap and The Chasm.
I do indeed feel lucky to live here and have such amazing scenery practically on my doorstep.
Days like today need to be savored.
A little reminder too, one more day to comment on the previous blog post to be in the draw to win a $50 voucher.