I was out shopping for some small gifts in the local fair trade
shop, and I spied these beautiful printing blocks. They are made in India, hand carved from pear wood. They are normally used to print pictures on to fabric for clothing. I picked up a couple of them with a slightly different purpose in mind. One of them I am going to use to make an impression on shortbread, some of the more simple ones will be perfect for this.
The other block I'm using to make handmade wrapping paper for some of the gifts. I really love to try to include something handmade in a gift. Usually it's an item from the kitchen, like a small jar of lemon curd, candy or cookies. But this Christmas I have just not had enough time to do that unfortunately. But I do have time to do this. The blocks were roughly $5.00 each, and honestly I think they are just beautiful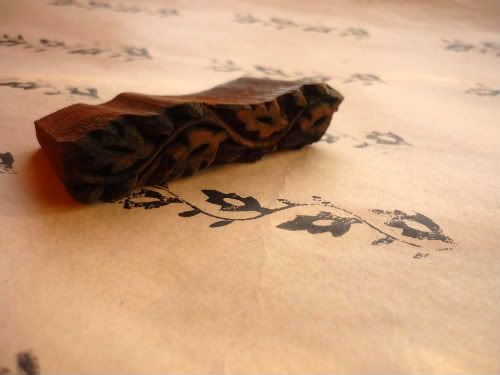 This particular block is about 3 inches long and about 1/2 an inch wide. It fits very nicely in my hand. There was something very soothing about pressing the stamp into the ink and then back on to the paper. It's very rhythmical.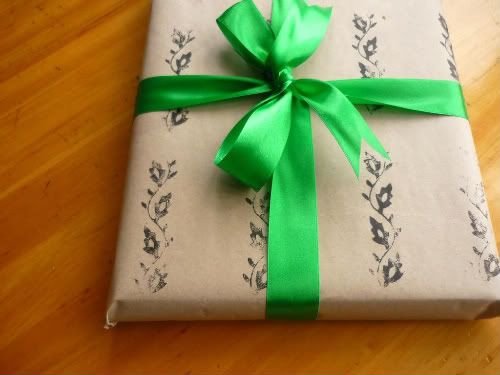 They are available in all kinds of shapes and patterns, intricate and simple. The intricate ones are truely amazing, you look at them and you just know that a huge amount of time and creative thought has gone into making each one of these.
I think I am going to be heading back to buy some more of these little gems. I don't think I can stop at just two. They do seem to be available online in a variety of places, so if you have the urge to buy some they are not difficult to find.
I tipped Santa off that Isaac might like a little bag of the animal shaped print blocks popped into his stocking. I'm pretty sure he'll oblige.There are six of them in a little Indian cotton bag printed with the animal printing blocks, how cool is that?