"Because they are after our Puddin," said Bill
"They're after our Puddin explained Sam, " Because they are Professional Puddin-thieves"
"And as we're Professional Puddin-owners," said Bill we have to fight them on principle"….. "The trouble is, what's to be done with the
Puddin?"
The April 2010 Daring Bakers challenge was hosted by Esther of The Lilac Kitchen. She challenged everyone to make a traditional British pudding using, if possible, a very traditional British ingredient: suet.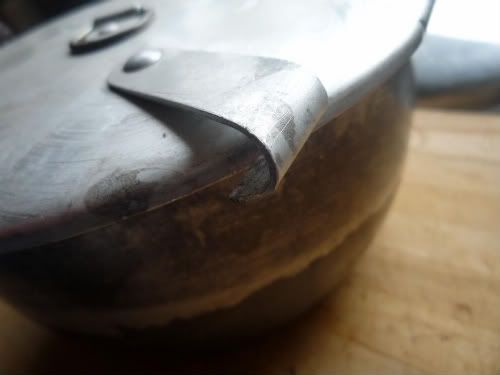 If you have a pudding bowl like the one above, it's helpful. You can manage though with a ceramic bowl that has a decent lip around the top.
Unfortunately being somewhat true to form I left my challenge until the last minute, although suet is readily available in the stores here I completely forgot about it until today. So I decided to make a pudding with the ingredients that I had on hand.
This is one of the wonderful things about an old fashioned pudding, you can whip one up very quickly with the ingredients that you happen to have in the cupboard.
They're from a time when people often had to make things from what they had on hand, a handful of raisins, a glob of golden syrup or a little bit of fresh fruit. They are not as heavy as many people think they are, they are often light but filling and satisfying.
There is nothing quite like a british style pudding on a cold wintery day, or in my case a chilly autumn day. They are always best served with a custard, cream or icecream unless they have created a sauce of their own while cooking.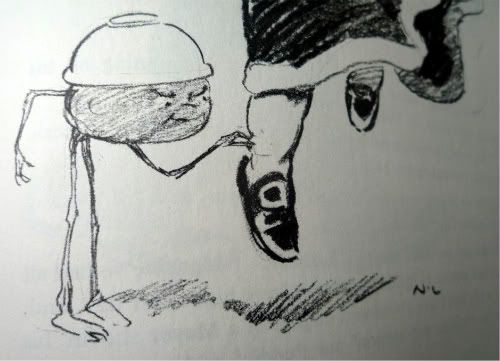 My pudding caused me almost as many problems as this one! Not because there was anything difficult about it at all - read on to find out why.
I modified this recipe from the NZ classic, The Edmonds cookbook. If you look at past versions of the cookbook it's interesting to see how puddings have taken more of a back seat in more recent years. The majority of the dessert recipes were steamed puddings or custards in the older versions. I've made many steamed puddings before, so I decided to go with a recipe I had always looked at, but never actually tried.
Puddings can be savoury with steak and onions packed into a suet crust, or they can be sweet like this one and served with custards and icecream. A suet pudding will keep for months, and these butter versions will keep well in the freezer.
They reheat fantastically and they are very quick to throw together. With names like Sussex Pond, Spotted Dick, Roly Poly Pudding and Sticky Date and Toffee Pudding - who could resist?
Harlequin Pudding
A chocolate and custard flavoured marbled pudding, just the ticket for a spiffing end to a jolly good english supper!
This needs to be served with a custard or sauce - it is a fairly plain dessert without it.
Serves 6-8
Grease a 4 cup capacity pudding basin well with butter.
1 1/2 cups of flour
4 Tblspns custard powder
2 Tblspns cocoa
3/4 cup of sugar
2 tspns baking powder
2 eggs
1/2 cup of milk
1/2 cup of chopped chocolate
1 cup of raisins
100 grams of butter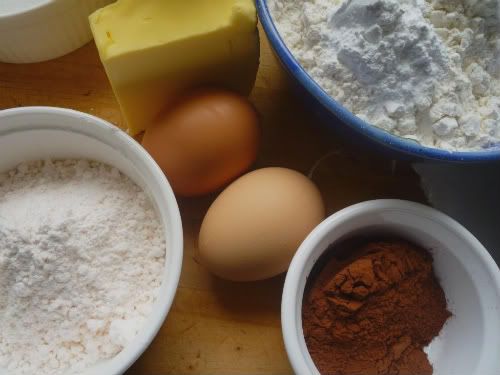 Cream the butter and sugar together until light. Add in the eggs one at a time and mix throughly.
Sift in the custard powder, flour and baking powder. Stir together and add the milk.
Place the raisins in the bottom of your pudding basin or bowl and put half of the mixture in spoonfuls on top of the raisins. Add the cocoa to the other half of the mixture along with the chopped chocolate and stir well, drop this in spoonfuls on top of the plain mixture in the pudding basin.
Place a sheet of baking paper over the top of the basin and tie on
tightly with string. Do the same with another layer and place the lid of your basin on the top. If you are using a bowl that has no lid place two layers of baking paper followed by a layer of foil on the top and tie tightly.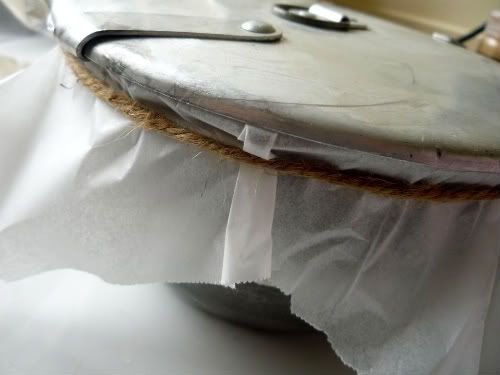 To steam your pudding place it in a larger pot with water that comes roughly 1/3 of the way up the sides of the basin, this way you are not in any danger of getting water into your basin. Put the lid on the larger pot to contain the steam and check from time to time to make sure the water has not boiled away.
Steam for roughly one hour - you can check on the pudding - make sure there is no uncooked mixture and that the centre springs back when touched.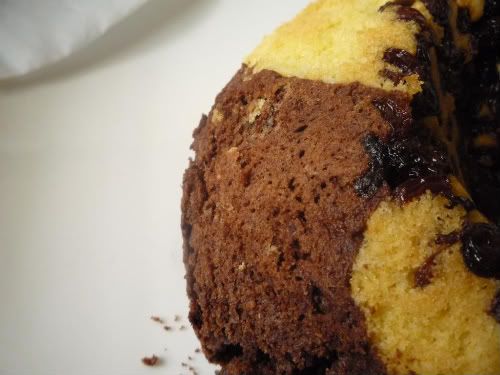 I had an issue with running out of time with this challenge, and being autumn here light was fading, the clouds were brewing and it was looking very dark!
I had to actually take the pudding out to photograph before it was as cooked to take the photo. For some reason the pudding decided to take it's sweet time steaming, and I had about 10 minutes before I had to race out the door to collect kit from work. So you might notice the most beautiful shape of my pudding with the curve in the middle .. that's because the centre is still uncooked!
But these are very forgiving puddings - I took it out - photographed it and then popped it back in it's pudding basin and continued to steam it until it was done. I would not recommend this though! It was somewhat traumatic for both me and the pudding.
Overall I have to say the pudding was fine, but not something that I would make again unless I bumped up the flavour a lot. I have better pudding recipes than this particular one that I made today. It's a nice base recipe though if you are thinking about adding some different flavours to it, maybe coffee in the chocolate part and smothered in a hot fudge sauce!
If you have children and fancy a pudding story - check out The Magic Pudding by Norman Lindsay at the gutenberg project.