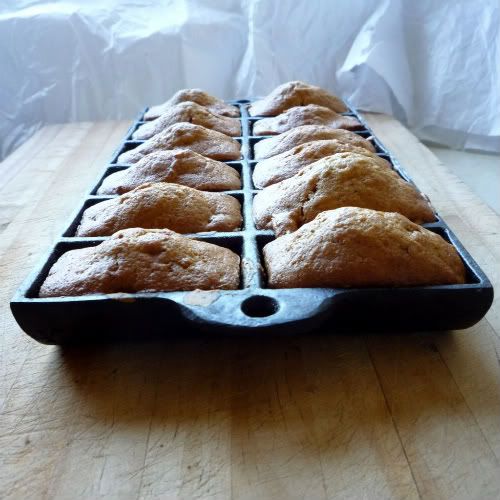 I'm afraid I kept a secret from you all. A little while ago Slattery Media Group contacted me about writing a section in this wonderful book. I jumped at the chance to be a part of this amazing project.
Today there was a plain brown, fat envelope in my mailbox. It was here! I swear I've spent the day reading the book several times from cover to cover almost as if to reassure myself that it's actually real. I felt really honoured to be one of the people chosen to have a section in Foodies of the World. There are so many bloggers in there that I hold in very high esteem.
Let me tell you about it... I hope you have a cup of tea and something tasty to eat while you're reading. If not, there is a wonderful old fashioned recipe for Ginger and Apple Gems at the end of this.
It's a collection of recipes, stories and an open door to some of the best food blogs on the net. It describes itself as a hybrid of a cookbook and a guide book. I loved reading through all the bloggers stories and discovering both familiar and new food blogs in the pages.
The stories and photography are all done by the bloggers themselves and the book is really lovely to hold and look at. I love the world of food blogs - no doubt about it, but there is also something about a book that you can hold in your hand that nothing can replace. My overly large cookbook collection is a rather good illustration of my point.
I was pleased to see so many of the food blogs that I follow included in the book, with some zingy fresh faces in there too. Two hundred and forty pages of fabulousness! It's amazing to see so many people included in this project. I can't wait to explore the online pages of the blogs featured in Foodies of the World.
The book describes itself as "It's a book to read, it's a book for cooks, it's a book without end." I love this concept in itself. I have to be honest with you, if I was not in this book I would be buying several copies anyway. It makes the perfect gift for all those people that have not yet begun to explore the massive number of food blogs online and discover the ultimate cookbook - the internet. As a blogger I'm really loving it too - there are so many wonderful blogs I've not stumbled on before. Guess what people in my family are getting for Christmas this year? I sat in the sun outside for a long time just drinking in the pages.
I'm really thrilled that I can introduce this book to you and tell you in all honesty that it's terrific. You can buy it directly from the Slattery Media store. I will get a small commission from this if you choose to purchase it from my blog link - no secrets between us ok? I will most likely buy chocolate with any proceeds, just to be clear. It's so exciting!
Also some other almost as exciting news. Sunday Hotpants is going to be moving house shortly to a .com address to make life a little easier for you all. I'll keep you posted on that one.
While your grabbing your copy of Foodies of the World and pondering the blog move, how about some Ginger and Apple Gems?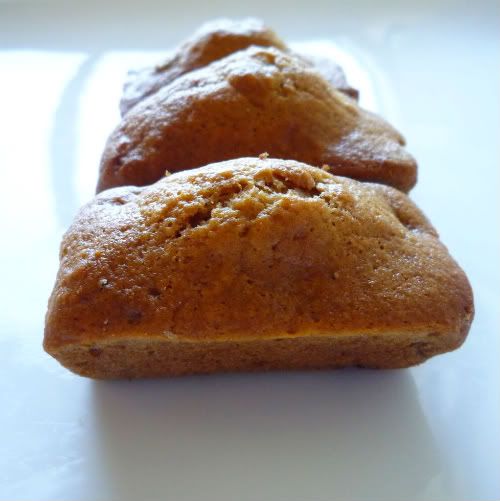 Gems are a very old fashioned cake that are like little mini loaves. They measure roughly 2 1/2 inches long and an inch across. They are cooked in gem irons. Which are heavy solid cast iron. They do need a little care and maintenance. The gem irons are heated in the oven before you put the batter in and then a little dab of butter is placed into the hot irons.. it sizzles up and greases the irons before baking.
Gem irons were unavailable for a long time, if you were lucky there was a set of gem irons that had been handed down in your family, otherwise you would have to hunt through the antique shops to find them. I have my grandmother's gem irons. I've noticed that once again they are available in speciality kitchen shops, I'm guessing that this goes hand in hand with the resurgence in cooking and baking at home. A new set however will set you back roughly $80 - $100 so a trip to antique shops might still be your cheapest option.
You could make these in muffin pans, but somehow it would just not be quite right in my mind, I think that the texture would be different too. I suspect that these would have originally been cooked in a coal range.
Ginger seems to be the favoured flavour for gems, but there are also recipes about for variations that are plain and intended to be filled with cream and jam. Really the flavour combinations are only limited by your imagination.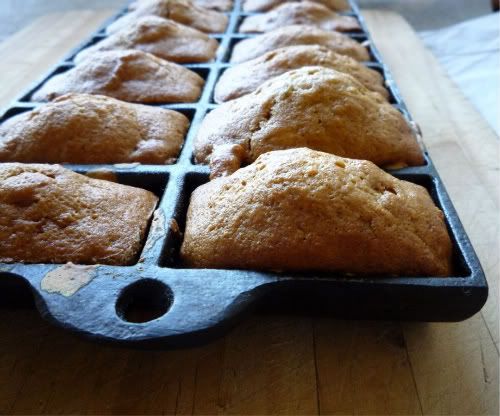 Ginger and Apple Gems
makes 3 dozen
1 Tblspn of butter (plus more for greasing the gem irons)
1/2 cup of light brown sugar
1 egg lightly beaten
3/4 cup of golden syrup (light treacle)
2 1/2 tspns ground ginger
1 tspn of baking soda
1 cup of milk
1 apple - grated.
2 cups of flour
Preheat the oven to 200C/390F and place the gem irons in the oven.
Melt the butter and add to the brown sugar. Mix together and add in the golden syrup, the ginger and the grated apple.
Whisk in the egg
Dissolve the baking soda in the cup of milk and add alternately with the flour into the mix.
Remove your gem irons from the oven once it's up to temperature and put a small blob of butter in each division. It will sizzle and bubble.
Place spoonfuls of mixture into the irons. The mixture should just be level with the top of each division.
Bake in the oven for 10-12 minutes until the top springs back when touched lightly. Leave to cool in the irons for 5 minutes and then remove.
Split them in half, spread with butter and try not to eat too many in one sitting. They are best warm from the irons.
These were more likely to be served as an everyday cake alongside scones with a mug of tea to men who had been shearing, working in the garden or doing other manly outdoors stuff. They were common in New Zealand and Australia in the 40's, but unfortunately rarely seen today. Australian gem irons are a different shape - who knows why? NZ ones are like half of a cylinder while Australian ones are like half of a sphere.
Quick to make and it's impossible to eat just one, give them a try if you can rustle up some gem irons.