This is just a little reminder that now is the time to get hot cross buns on the menu at home. I do have an Easter post coming up for you with something a little different, but while you're waiting - make these - they beat store bought buns hands down. Spicy sticky little guys - and just the thing at Easter.
The recipe for the hot cross buns is an old post, but since they are a favourite and one of those things that we only make now and then I thought I would re-visit it for you.
There are also these cute little bird's nest cookies that are lovely for kids at Easter time, and they can even help make them they are so easy. My youngest child loved making them, the biggest challenge is keeping enough little candy eggs to put in the nest.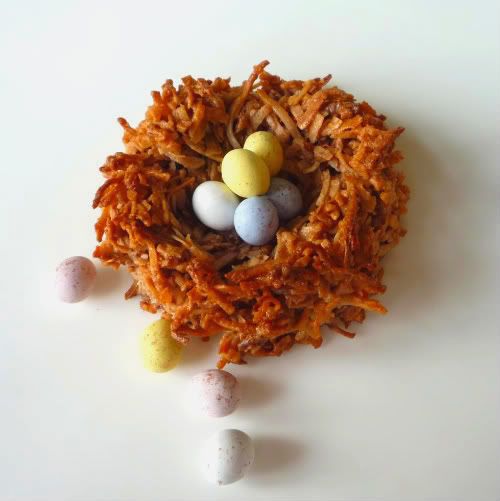 Now that you have something to cook, I'd best get on to that Easter baking!