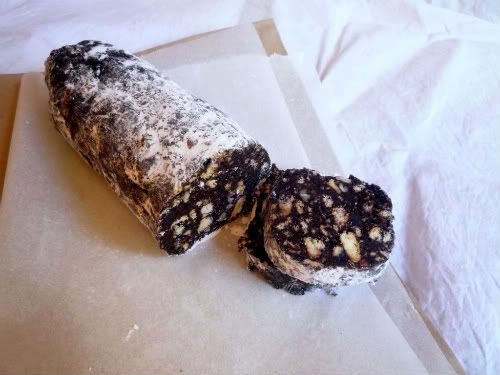 Mothers Day caught me by surprise this year, and I found myself with a very sad looking bank balance just before Mothers Day. I love to give and receive home made gifts, so I just needed to be slightly creative to come up with something for my lovely Mum.
Salame di Cioccolata was the solution to my problems! Exotic, fudgey, delicious and it gave Isaac an opportunity to tell my mother she had salami for a mother's day gift- he thought that was hilarious.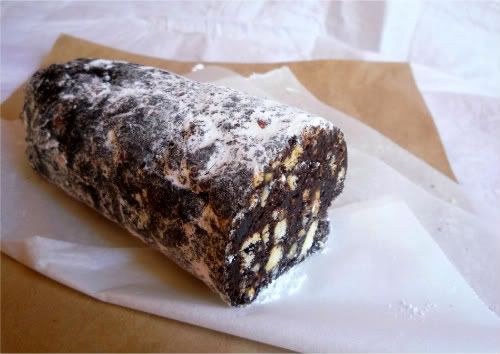 Mothers Day for me, means breakfast in bed and home made cards from my children. I remember very clearly when Leah and Ryan were little, two little beaming faces presenting me with a breakfast tray on Mothers Day. A pile of toast that was inevitably cold, with holes torn in the bread, an inch or so of butter in chunks and about the same thickness of jam.
A cup of tea that was lukewarm, with a layer of sugar sitting in the bottom of the cup and the other half of the cup filled with large amounts of milk. I'm pretty sure they subscribed to the theory that if something is good, then more must be better.
Home-made cards would be propped on the tray and the look of absolute satisfaction on their faces was priceless. They would crawl into bed and poke their little elbows in my ribs. I still have every mothers day card they've made over the years. This year, I look like this apparently, slightly crazed, amazing hair and plenty of teeth! This is Isaac's rendition.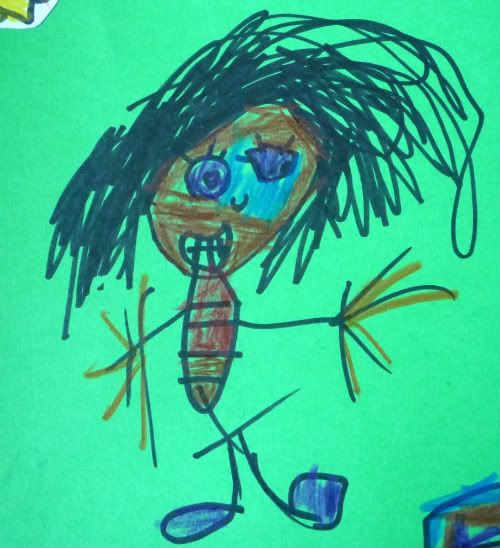 This year it was Isaac's turn to make me breakfast in bed, he must have taken lessons off his siblings, there it was.. toast - cold- with lumps of margarine hanging off the edge and about an inch of marmalade on the top. He'd picked some flowers for me and he had ice cold feet from running outside with no slippers on, which he pressed against me to warm up.
He told me with such pride and a huge grin,
" I made it all by myself Mummy!" Check out my card this year .. I just love it!
Those are the best Mothers Day breakfasts!
Of course if you are no longer cute and little - you'd better come up with something that is at least edible! Not that I am suggesting Chocolate Salami for breakfast mind you!
Happy Mothers Day Mum.. love you!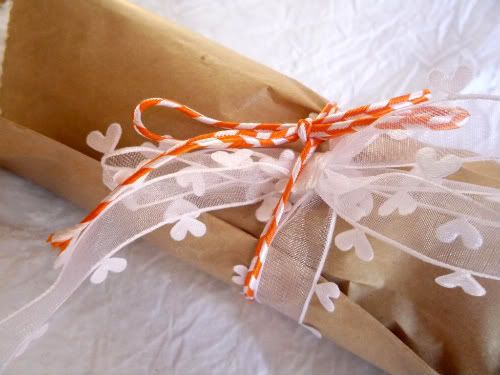 Salame di Cioccolata
Makes one large Chocolate Salami or two smaller ones.
100g butter softened
100g cocoa
250g plain cookies (Nice biscuits, graham crackers, digestives etc)
100g sugar
1/2 cup of hazelnuts chopped with some texture.
1/4 to 1/2 cup of dried fruit of your choice.
2 egg whites
1 Tbspn Rum (optional)
Crush your cookies making sure that you leave some pieces - don't turn it all into crumbs! Place in a medium sized bowl.
Add in your chopped dried fruit, sugar, cocoa and nuts
Mix through your butter - I used my hands for this - honestly it seemed like the best way to get things well mixed.
Lastly mix in your egg whites, the original recipe says fold.. but really there is no way on the planet you can fold these through.
Make sure it's well mixed and that there are no dry bits in your mixture.
Place a large piece of foil on the countertop and tip the mixture in a line down the centre. Roll up the foil and squeeze and roll the mixture into a salami shape, twisting the ends of the foil. Make sure it's pressed firmly together. Or you can divide the mixture in half for two smaller logs.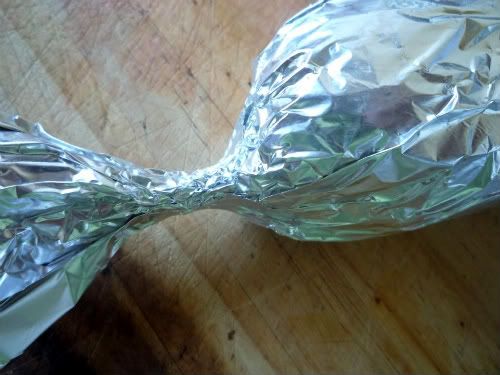 Place in the fridge for 2-3 hours, when completely chilled rub the outside with icing sugar/powdered sugar, cut slices to your desired thickness and eat!
The kids loved the novelty value of this and honestly so did I, it's surprising how much this actually looks like salami! It's a lovely one for little children to make with you since there is no cooking involved.
For something so simple it tastes great, when sliced the little flecks of biscuit and fruit make for such an interesting mouthful. It took just a few minutes to put together.
"Mother's Day is a thank-you
to every woman who has ever
hugged a baby,
kissed a boo-boo,
taught a lesson,
listened closely,
cared deeply…
and passed on
her love
and wisdom
to someone
in the world
who needed her"
One of my children was missing for the first time this mother's day. My third child, Fynn. Fynn I remember all your mothers day kisses too sweetheart. I've posted a photo of Fynn and myself on the About Me page for the first time, perhaps you would like to see the little boy that was the reason I started this blog.
Happy Mothers Day to all those mothers that have their children with them and warm thoughts to all the mothers who are missing their children on this day.