I dusted off my Grandmothers vintage postcard album this morning, and was enjoying my memories of her in her kitchen with her blue and white spotted apron, crystal beads or pearls, and always wearing a neat house dress. She used to make little butter and cherry cookies and home made icecream. My mother tells me that Grandma also made either a jar of preserves or jam for every day of the year.
She did not really like children in her kitchen though, and we were often hustled out. It did not stop me from peering through the door and making excuses to just walk through the kitchen to see what she was doing.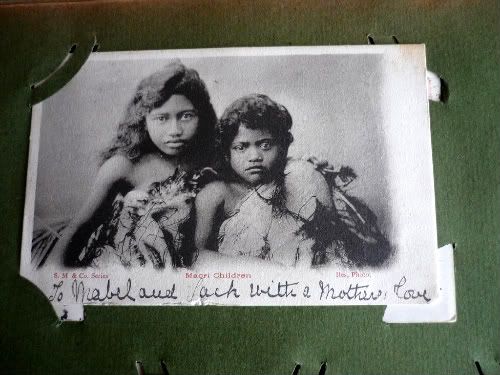 She was a wonderful cook. Every Sunday we would be served vegetable soup made from scratch as a precursor to the inevitable roast. "that was a jelly this morning" she'd say.. and I would nod my head knowingly, having no idea what she was talking about. I also remember her talking about getting a nice beef bone from the butcher - I always wondered what she did with it, since she never had a dog. Of course she was talking about making beef stock from scratch, but as a small child it was most confusing.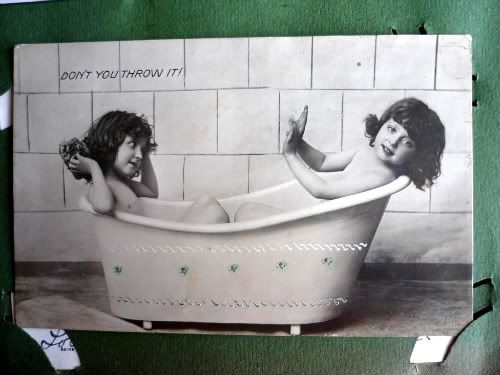 Today I wanted to share a recipe from my grandmother's era. I always
remember her making little shortbread cookies with almonds and cherries
on the top. I had to phone my mother to see if she had the recipe, she
found it in a handwritten recipe book of Grandmas that she'd inherited.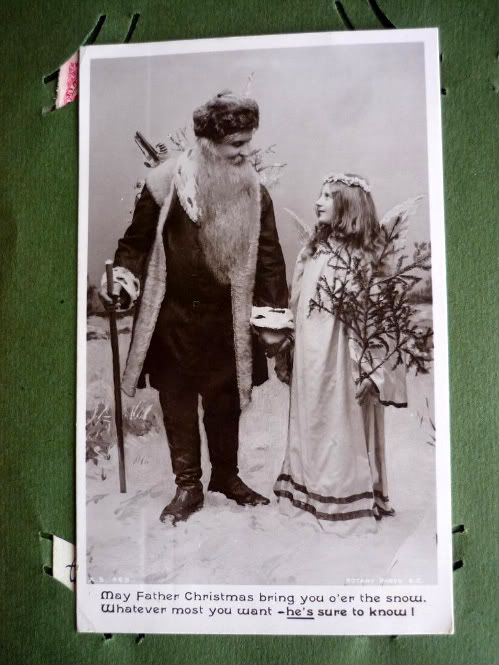 She always kept these little shortbread cookies with cherries and almonds on the top in the red tins with a Chinese pattern on them. They were just at child height. We used to sneak into the kitchen and wait until Grandma was looking the other way and grab a couple and run. Now that I think about it, there is no way that she did not hear us, she must have just chosen to keep looking the other way while we struggled with the tin lid.
We had a bit of a struggle to decipher Grandma's handwriting in this very elderly recipe.
I still have the tin that she used to keep the cookies in. It was quite a strange feeling to be making these cookies it felt like I was recreating my childhood pushing the little cherries on to the cookies and tucking them into the same tin.
Grandma's Cherry Butter Cookies
6oz/170 grams of flour
5oz/150 grams of butter
2oz/50 grams icing sugar/powdered sugar
1/2 tspn vanilla
1/2 tspn baking powder
Beat together the icing sugar and softened butter
Add the vanilla
Add the flour and baking powder and mix, it will make a soft dough. Roll into balls and flatten slightly, press half a glace cherry into the top of each cookie.
Bake for roughly 10-12 minutes at 180C/350F
These are a very plain little shortbread type cookie, not overly sweet and nice with a cup of tea.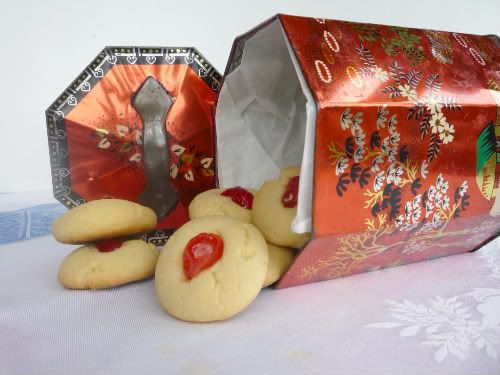 Here they are, Grandma's cookies in her cookie tin.