I know I've been a little more absent from my blog this week which is unusual for me. So I am going to make some excuses. I've been obsessing about something other than food for the last couple of days and started making an old fashioned rag rug. Every now and then a craft project takes my eye and I just cannot focus on anything else until I've started it. I can't help it, I'm like that. I'm a very impatient person when it comes to new projects.
I started this braided rag rug this week. Don't worry all you lovely fellow foodies I have some wonderful baking and cooking I can't wait to share with you too. But I did want to show you all this.
First - I finished Nicky's shawl and I forgot to share it on here.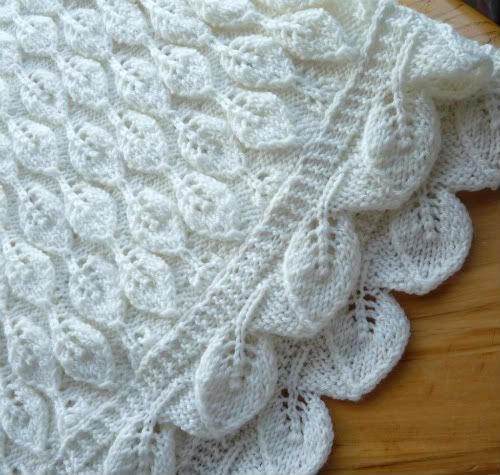 I loved knitting it and I was really pleased to have it done for Nicky's little boy.
I have some new yarn and I am going to be making this Tree of Life Afghan next.
Some lovely soft Aran weight wool, which was actually quite difficult to find here in Dunedin! For some reason Aran weight is really hard to find here in New Zealand, it's just not that common. Double knitting would be the most common wool weight. I'm used to knitting with DK or fingering weight yarn or smaller so knitting with the Aran feels like I'm knitting with rope! I'm sure I'll get used to it eventually.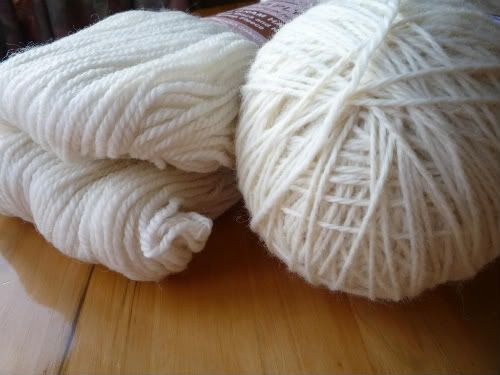 Braided Rag Rug
For those of you that are interested I will post a tutorial on this when I am done with it. At the moment I just have a few photos of the beginning of my project, but I really wanted to share this with you.
I had two old sheets that I tore into strips, I also wanted to have some specific colours as contrast, so I purchased a few bits of fabric as well. Traditionally these would have been made with old curtains, clothing, socks, sheets, tea towels etc, anything that was not fit to be used as a duster.
I remember my great aunt having a rag rug sitting in front of her coal range. They were always multi-coloured since they were just made with the scraps. There are a lot of different techniques for rag rugs. I decided to go with the braided one.
I have a white main colour on my rug, so it was not hard to choose contrasts, I just needed to find something I liked!
I spent a couple of evenings turning everything into strips to braid.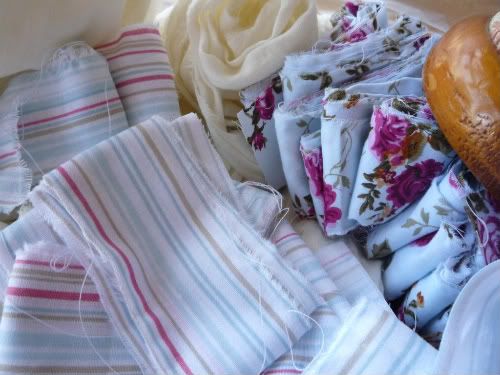 I now have a massive bag full of one and a half inch wide strips of fabric and I've started to braid them.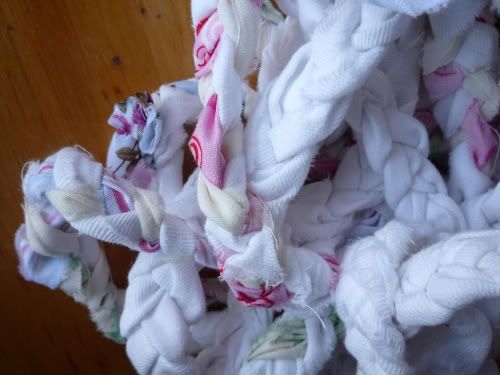 This is going to keep me busy for a few nights!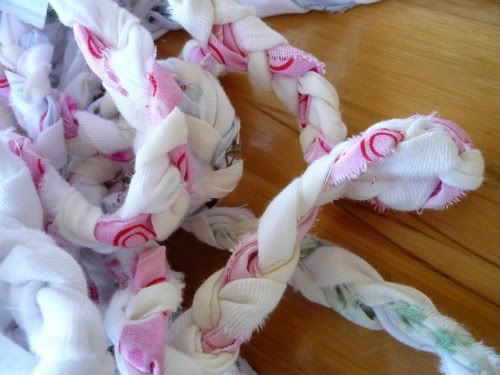 I won't be happy until it's done and sitting on my bathroom floor. I'll post some pictures when it's done and share the technique with you all.
It's a long weekend here this weekend - so I'm hoping to spend a bit of time pottering in my kitchen with all the fantastic autumn produce that is starting to show up in the market and to make a couple of late summer treats before berries cost five gazillion dollars a punnet.